OUR CLINIC
Because Health is Happiness
Massage is great for treating many types of pain.
Whether that pain comes in the form of headaches, joint pain, back pain, inflammation, a recent accident, or chronic pain.
A deep tissue massage from a highly trained therapist can be a powerful remedy.
We have tailored our floating experience to be the most comfortable rejuvenating experience possible.
Floating is great for pain, sports recovery, and may help soothe stress, anxiety, depression, or even PTSD.
Float therapy is one of the best ways to reach a deep place of relaxation and healing. The magnesium from the salts absorbs into your body soothing your muscles and allowing them to relax deeply. Because many people are deficient in magnesium this can be very healing. Float spa may help you find relief from pain, stress, anxiety, depression, PTSD, and insomnia while also giving you greater energy and helping you recover more quickly from sports and exercise sessions.
Learn More
Our focus in massage is to heal the body, reduce pain, and restore balance to the body.
We do this by tailoring our massage style and treatments to emphasize the health of the body. While spas tend to emphasize pampering we focus on deep rejuvenation and healing for our clients.Because of this, our tools, treatments, and upgrades offer a level of healing and deep stress relief that you won't find at your typical spa.
Essential Oils
We have several unique essential oil blends that encourage healing that you won't find anywhere else. These blends have been created using DoTerra therapeutic grade oils to address specific areas of your healing.
Essential oils are just one of the many upgrades that we offer, click below to learn more.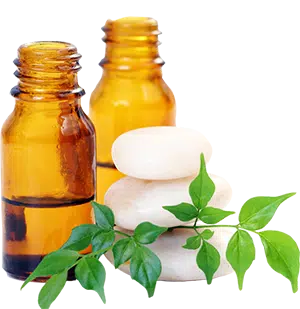 Specialty Modalities
While massage is fantastic at healing by itself we take that healing potential to the next level by utilizing special massage modalities that offer deeper healing.
6 Massage Package
A package of 6 hours of massage. Love our service ? Opt for an auto renew every six months.
4 Massage Package
This package comes with 4 massages and a magnesium upgrade with each massage.
Ultimate Pain Relief
Healing CBD oil, essential oils, and magnesium are added to a massage length of your choice.
Body Balance Relaxation
Relaxation isn't our main focus but we still do it better than anyone else. Relaxation massage with Magnesium and Premium Towel Treatment. You will be in bliss.
Tune Up
A quick 30 minute massage with added Gua Sha/IASTM Modality. Allows for one area of focus to get you feeling better quickly.
Full Body Rejuvenation
Magnesium, Warm bamboo & a Float session.
TESTIMONIALS
Hear what our customers have to say about our clinic!
VISIT US
Daily from 9-4PM